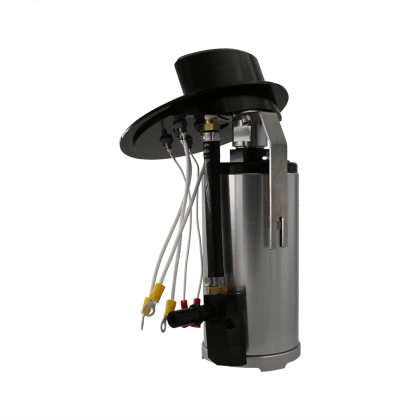 Aeromotive Releases the A1000 Brushless Pump for 2011-2020 Mustang GT
Designed for the 2011–2020 Ford Mustang GT, and 2018-2020 Mustang Ecoboost, the Aeromotive A1000 is a Brushless In-Tank Fuel Pump is a simple direct drop-in upgrade for OEM gas tanks.
Aeromotive's brushless motors use sensors to monitor the angle of the rotor for faster and more reliable phase shifting, delivering more torque capacity and improving efficiency. With higher levels of efficiency, the new Brushless In-Tank Fuel Pump provides precise control of fuel pressure resulting in less current draws, less heat, and extended life.
Utilizing a unique patented Jet Siphon, the pump is self-priming, keeping fuel at the pump inlet, making it ideal in extreme applications such as drifting, or road racing.
Aeromotive A1000 Features:
Direct drop-in replacement
Brushless motor with remote mount controller
Jet Siphon Technology
100-micron pre-filter
-08 ORB inlet/outlet ports
FREE Shipping
Application: 2011–2017 Ford Mustang GT 5.0, 2018–2020 Ford Mustang GT & Ecoboost.
About Aeromotive: Aeromotive believes that performance means reliability, longevity, and durability. This philosophy is what the company and its products get built on. Through the years, It grew rapidly, distancing itself from the competition through its methodical, meticulous approach to delivering unrivaled performance with unmatched durability.